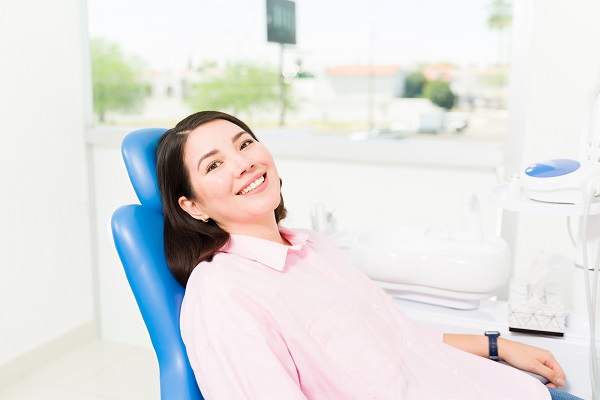 You may have to send your dentures to a laboratory during a denture repair depending on the type and severity of the concern that is being addressed. This review discusses when a denture repair requires a laboratory's assistance in ensuring the quality of the dentures at the completion of the denture repair.
Denture repair: when sending them to the lab is necessary
A minor denture repair for concerns such as minimal stains to teeth or small chips or cracks may not require you to send the dentures into the laboratory. However, dentists often have to send them to the lab to address issues of an improper denture fit, problems with the acrylic denture base, or if the dentures are partly broken off.
Improper denture fit
One of the more common reasons a denture repair is recommended is to address an improper fit. Dentures may fit improperly because of a variety of reasons. Notably, dentures often require repair when they begin to warp due to general wear and tear or not being soaked properly at night. In other instances, the patient's jaw may have shifted over recent years, leading to the need for a denture repair.
Issues with the base of the dentures
A common type of denture repair is known as denture rebasing. This involves removing the base of the dentures, which is made of a pink, gum-colored acrylic material, and replacing it. This is often necessary due to a weakening of the acrylic denture base or due to damage to the base caused by dropping the dentures or dental trauma.
Part of the dentures are broken off
Another reason denture repair may be necessary and required to send to the laboratory is that a part of them has broken off. For minor chips, cracks, and other types of damage, the dentist can repair it in their office. Unfortunately, however, more severe damage may require the dentures to be sent to the laboratory to adequately address the concern.
One or more teeth are missing from the denture
You may also need to send your dentures to the laboratory during a denture repair if one or more of the teeth are entirely knocked out of the restoration. While in some cases the dentist can reposition them inside of the restoration in their office, complete tooth replacement typically requires assistance from the lab.
When an in-office denture repair is possible
There are many times when denture repairs are performed in the office, which reduces the amount of time the patient is without their dentures. Specifically, this is possible for most of the minor concerns, whereas more severe complications require additional care from a lab.
Schedule a visit for denture repair
Are you experiencing any complications with your dentures? If so, then you may be able to benefit from denture repair. You can schedule a visit with our dental team if you have concerns with your dentures and want to find out if denture repair (or denture replacement) can benefit you.
Request an appointment here: https://claremontdds.com or call Claremont Design Dentistry at (909) 554-2188 for an appointment in our Claremont office.
Check out what others are saying about our dental services on Yelp: Dentures and Partial Dentures in Claremont, CA.
---
Related Posts
March 4, 2021
Learning more about replacing or repairing dentures is your next step when you have broken dentures. Since many people depend on their dentures to perform everyday activities like eating and talking, …