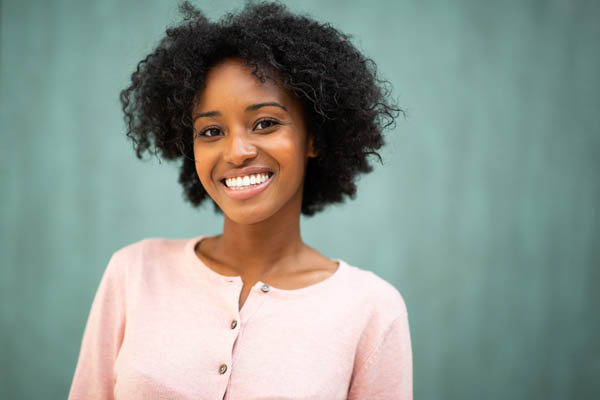 A smile makeover combines dental treatments that are designed to address cosmetic issues that negatively impact the aesthetics of your teeth. These treatments are often performed to help address problems like uneven, discolored, chipped, broken, decayed, or deformed teeth.
A smile makeover is unique for all patients because it is customized to address their specific needs. Depending on the patient, the process can be completed in a single visit or take a few years.
Exploring smile makeover treatments that fix uneven teeth
Here are a few ways that a dentist can improve the way that a patient's smile looks.
1. Braces
Getting braces is an effective way to straighten teeth. They are made up of two main components: metal brackets (cemented to each of the patient's teeth) and wires (connecting the brackets on each dental arch). Braces work by applying a constant force on the wearer's teeth, gradually moving them to an improved position over time. The tighter that the wires of the braces are, the greater the forces that are applied to the patient's teeth. Braces are a comprehensive teeth straightening option, and treatment times can be anywhere between 12 to 36 months.
2. Ceramic braces
One complaint that people have about traditional braces is how easy it is to notice the appliance on the wearer's teeth. Metal braces can affect the aesthetics of a person's smile, and that can lead to people avoiding teeth straightening treatments because they do not want to have to deal with all that metal in their mouth.
Ceramic braces are a subtler version of metal braces that are not as visible on the wearer's teeth. Instead of metal wires and brackets, tooth-colored brackets and transparent wires are used. Ceramic braces can address many of the issues that metal braces are recommended for, but they are not as durable.
3. Clear aligners
Clear aligners can discreetly improve the alignment of the teeth. They are transparent plastic trays that are virtually impossible to notice when worn. They allow the wearer to straighten their teeth without having to compromise how their smile looks.
Clear aligners are removable devices, which makes treatment with them more convenient for the patient. Unlike braces, clear aligners do not get in the way of oral hygiene and meals because they can be removed. The appliances do have to be worn for a minimum of 22 hours daily for the treatment to be effective.
Clear aligners can be used to fix a wide range of teeth alignment issues, but they cannot improve uneven teeth caused by a patient's jaw being abnormally positioned. Metal braces and other appliances are often needed to correct such issues.
Straighten your smile
Are you ready to improve the appearance of your smile? Give us a call or stop by our Claremont clinic to explore treatment options with our dentist.
Request an appointment here: https://claremontdds.com or call Claremont Design Dentistry at (909) 554-2188 for an appointment in our Claremont office.
Check out what others are saying about our dental services on Yelp: Smile Makeover in Claremont, CA.
---
Related Posts
August 1, 2023
A smile makeover can come in many forms. While you may think of this mostly as something that restores the look and function of teeth, gums can pose problems too. A …